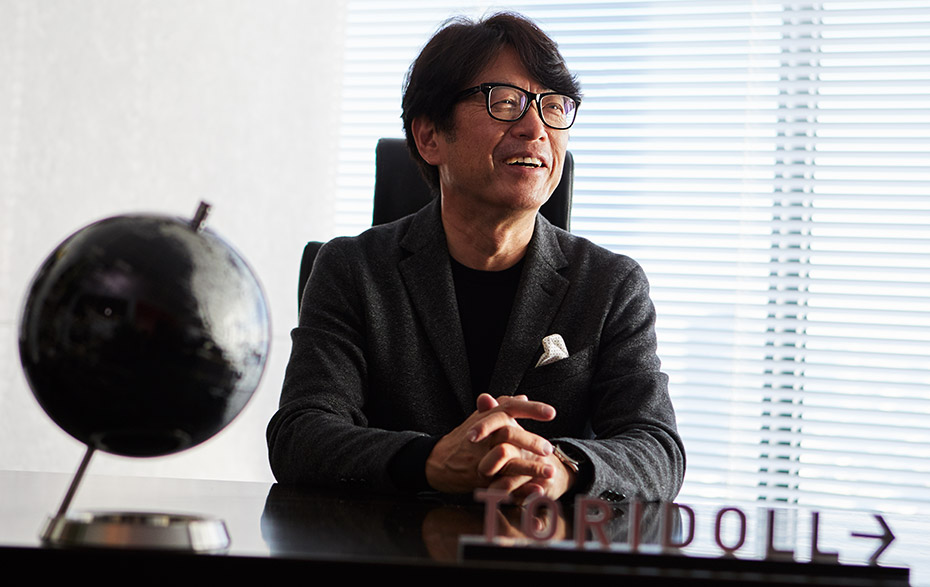 We want to keep deliveringa "passion for freshness."
TORIDOLL was founded on a passion for food.

Appetizing aromas, the masterful handwork of our chefs, the heat of the open kitchen as food is prepared before your eyes, customer service with human warmth.

"Delicious taste" that is experienced not just with the tongue, but with all five senses.

The desire to deliver this passion for food to as many customers as possible has formed our commitment and approach to every new restaurant that we open.

The things that generate that passion for food are hidden in unexpected places. They lie unnoticed, hidden in plain sight.

We discover those hidden things and to offer them as new value to generate joy in our customers.

This is the greatest driving force for our growth and our mission.

Our goal is to be a leading food-service company from Japan, expanding our business in a way that respects the culture and regional differences of each country, with a world-class spirit of hospitality that is second to none.

We want to be a company that delivers excitement to our customers of any age.

Everything we do is to bring joy to our customers.
Takaya Awata
President TORIDOLL Holdings Corporation